ENGAGE Worship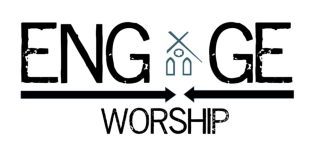 ENGAGE Worship- Sunday mornings at 9:30 a.m.
Engage Your Heart - Music and imagery will captivate our senses and spark our passion for God to be engaged in our lives. Most of our music is modern and rock-based, but you may find us experimenting with different genres as well. We use an elaborate sound and projection system to make multi-media an integral part of worship.
Engage Your Soul - Prayer and discussion will be a large part of our time together. You will have plenty of opportunities to pray for others, or to have others pray for you.
Engage Your Community - In smaller groups and as a larger congregation, we will discover ways to reach out to the community. We will do God's work that has been prepared for us as we look beyond the walls of the church.
"Prepare to ENGAGE!"