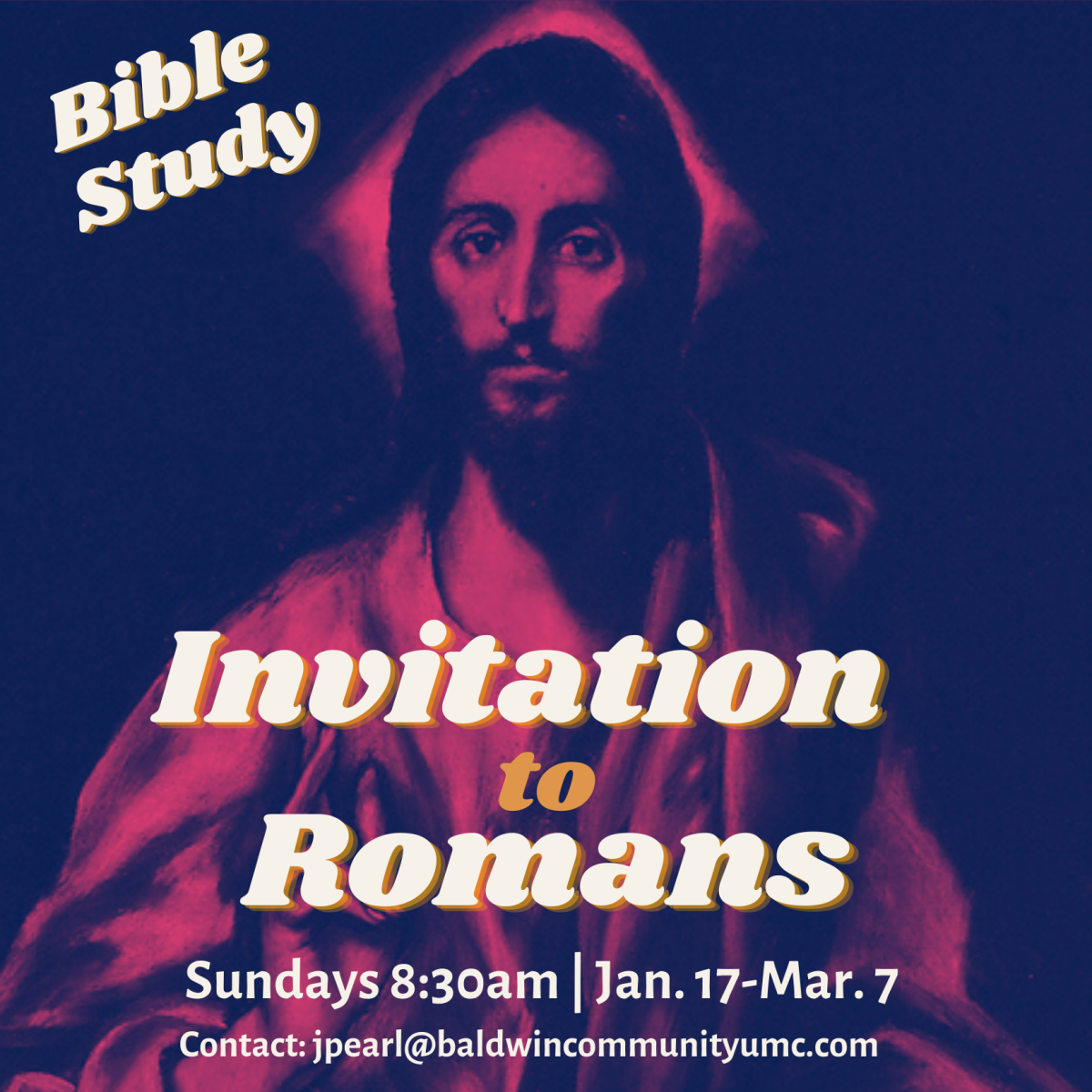 Every Sunday, from 01/17/2021 to 03/21/2021, 8:30 AM - 9:30 AM
The book of Romans has long been considered one of the greatest masterpieces in the Bible. But it can be confusing to work through it alone. So why not work through it with your neighbors at Baldwin Community UMC?
Invitation to Romans is an 8-week study by Pamela M. Eisenbaum, that helps crack open this beautiful letter in a new and accessible way.
Sundays, 8:30am, starting Jan. 17th (online)
To register, email Justin at: