Announcements - February 19, 2021

Join us online on Sunday, February 21 at 10:00 a.m. for the first worship service in the new series that focuses on walking toward the cross. You will see this theme throughout Lent in discipleship events and in the Lent at Home bag you picked up. If you are still in need of a bag, we have a few left. First come, first served. Contact Ria in the office. The Lenten guide for Walk: The Way of the Lamb is available to view or print at home by clicking the link.

In your Lent at Home bag, you got a copy of Walking in the Wilderness: Seeking God During Lent which will be referenced during Lenten Reflections every Monday and Wednesday at 7:00 p.m. on Facebook Live. On March 21st, we will connect with the author of the book, Beth Richardson, over Zoom.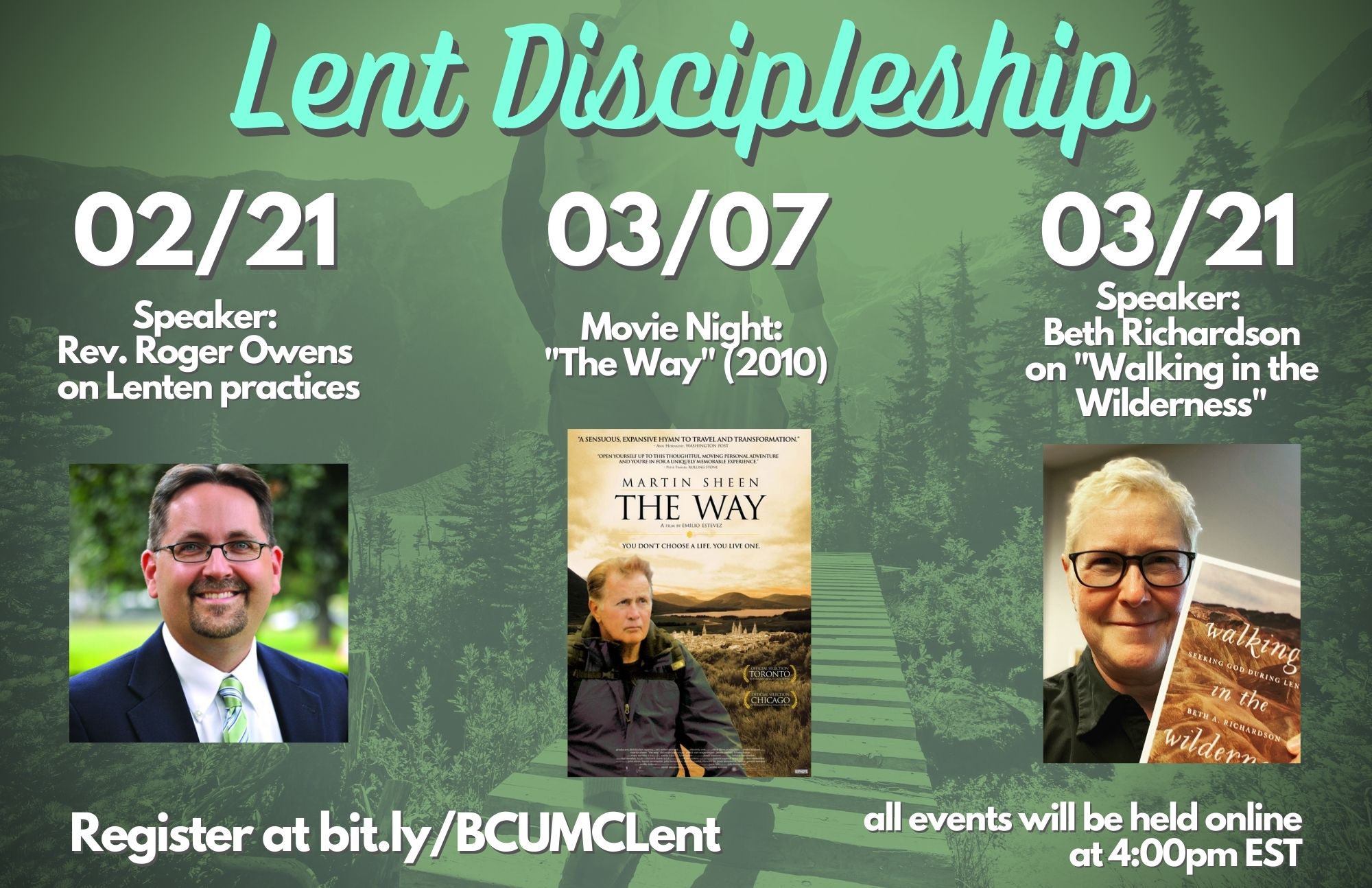 The three part discipleship series begins THIS Sunday, February 21st at 4:00 p.m. on Zoom with Roger Owens. Register for this or any of the events at bit.ly/BCUMCLent today.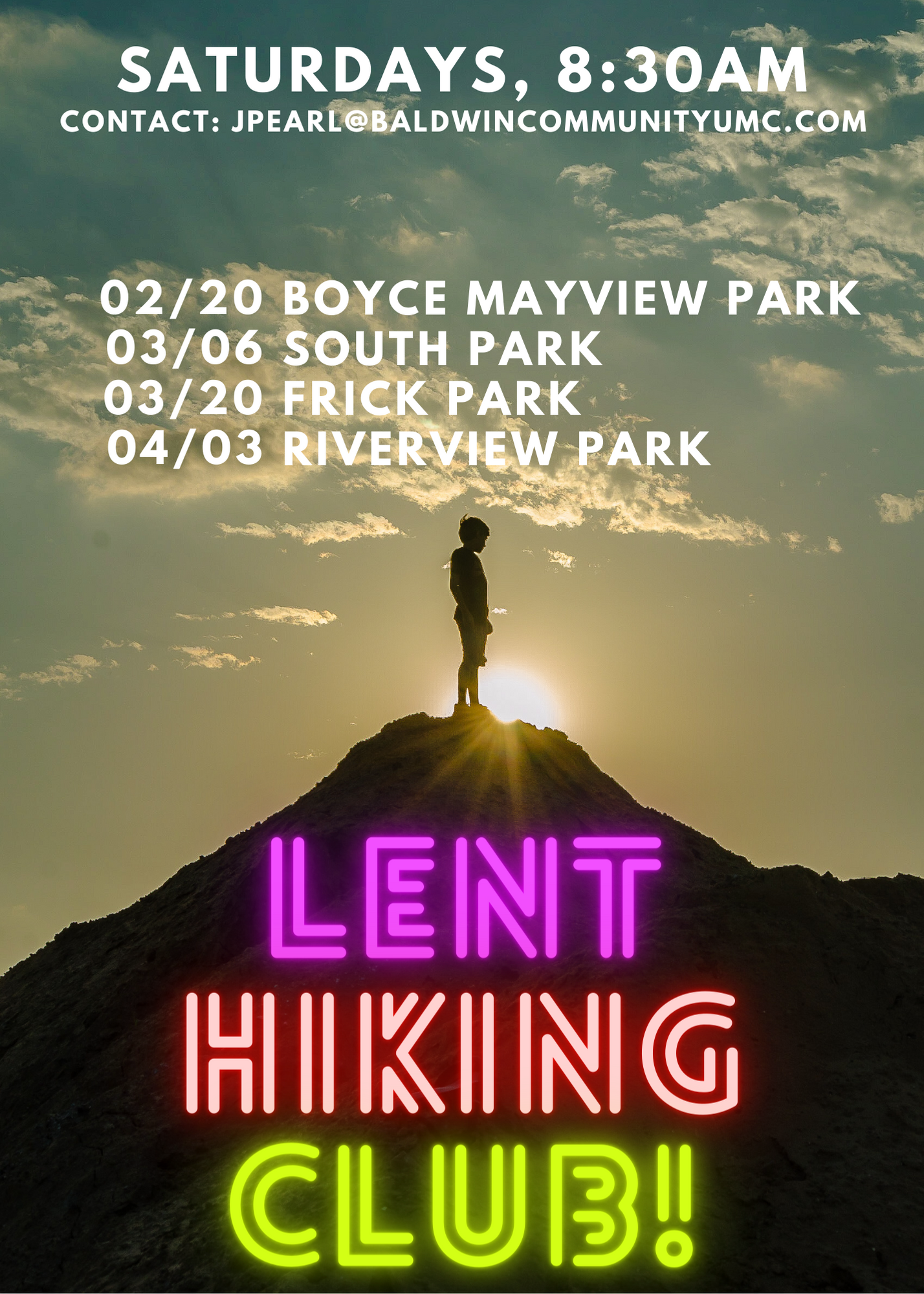 Are you feeling cooped up after this long year we've had? Justin Pearl has started a hiking club, and this Saturday will be the first hike. Hikes are 2-3 miles, relatively easy terrain, and include a devotion at the halfway point. Join us for as many as you'd like. Email Justin at to receive a map and directions for parking.
THIS WEEK:
Saturday, February 20th:
8:30 a.m. - Hiking Club (Boyce Mayview Park)
Sunday, February 21st:
8:30 a.m. - Adult Sunday School (Zoom)
9:00 a.m. - Children's Sunday School (Zoom)
10:00 a.m. - Worship (Facebook, YouTube, Website)
4:00 p.m. - Lenten Practices with Roger Owens (Zoom)
5:00 p.m. - Youth Group Bonfire (Rear Parking Lot)
Monday, February 22nd:
7:00 p.m. - Lenten Reflections (Facebook Live)
Tuesday, February 23rd:
9:30 a.m. - Tuesday Morning Prayer Group (Wesley)
Wednesday, February 24th:
7:00 p.m. - Devoted Disciples (Zoom)
7:00 p.m. - Lenten Reflections (Facebook Live)
Thursday, February 25th:
12:30 p.m. - Lord's Pantry Distribution (Church Circle)