Church Announcements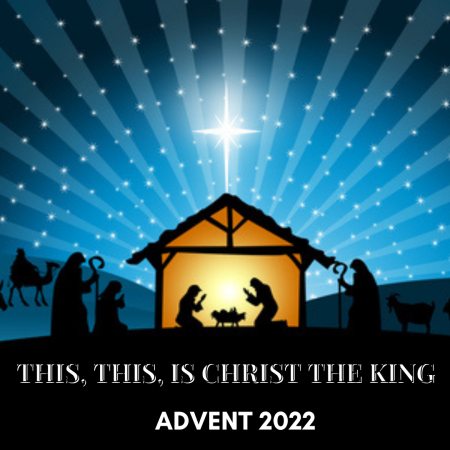 December 4th is the second Sunday of Advent. Prepare your hearts by joining us at either the 9:00 Casual or 11:00 Traditional services. If you haven't had a chance to pick up the Advent devotional, it is available on the table in the Narthex or in Asbury Hall. If you plan to join us online for the 11:00 live stream, you can view the bulletin here: https://bit.ly/Dec4Bulletin
Staffing News: We welcomed Christie Lobb to our staff this past week as the new Financial Administrator. Stay tuned for more information on our newest staff member.

Youth Group: Youth Group will be gathering this Sunday with Junior High (5th-8th) at 5:00 pm and Senior High at 6:30 pm. Mark your calendars for the combined Christmas party on December 18th from 6:00 - 8:00 pm.
Outreach News: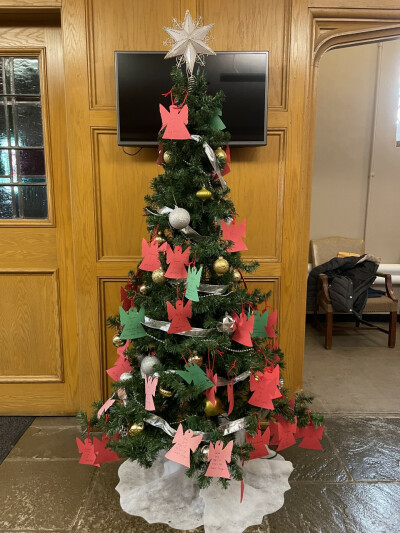 Outreach News: There are only about 10-12 angels left on the tree! Gifts will be due back by December 7th. Please be sure to sign up for the angel you take. If you cannot make it to services, the office staff will be happy to help you obtain an angel. Thank you for all you do!
Pageant Rehearsals:
Two more rehearsals remain for the December 18th Christmas pageant, but it's not too late to join. There is just one speaking part left but we need a larger number of non-speaking shepherds and angels. Join us December 7th, and December 14th at 5:30 in the Sanctuary. To sign up, please click here. We can't wait to present the pageant to the congregation on December 18th at 11:00 a.m. service.

Advent Family Craft Night:
Join us for an evening of family fun including gingerbread houses, ornament making, Christmas cards, and more! A light dinner will be provided so kindly let us know if you plan to attend by visiting bit.ly/BCUMCcrafts
Cookie Walk:

Mark your calendars for Saturday, December 10th at 9:00 a.m. for the United Methodist Women's Annual Cookie Walk Bake Sale. As usual, we expect we will sell out quickly so get there in time to secure your cookies for the holidays.
Christmas Eve Services:
We can't believe it's already time to start making plans for Christmas. Don't forget to include the "reason for the season" in your busy schedule. We will be offering a 5:00 pm service in Asbury and a 7:00 pm service in the sanctuary.
Christmas Day:
On Christmas Day, worship will be at 10:00 am in the chapel. Service includes Communion, and we heard a rumor that wassail
BCUMC's Schedule:
Saturday, December 3
12:00 pm A.A. (Asbury)
6:00 pm Baldwin XC Dinner (Asbury)
Sunday, December 4
9:00 am Casual Worship (Asbury)
10:00 am Adult Sunday School (Parlor)
10:00 am Children's Sunday School (Sunday School Classroom)
11:00 am Traditional Worship (Asbury)
5:00 pm Junior High Youth Group (Youth Room)
6:30 pm Senior High Youth Group (Youth Room)
8:00 pm Al-Anon (Wesley)
Monday, December 5
8:00 am Cooking Baking (Asbury)
10:00 am Hiring Committee (Wynne)
6:00 pm Girl Scouts (Wesley)
7:00 pm Linda's Line Dancing Class (Asbury)
7:00 pm Devoted Disciples (Off-site)
Tuesday, December 6
6:00 pm Finance Committee (1st Fl. Conf. Room)
7:00 pm SPRC (1st Fl. Conf. Room)
7:30 pm G.A. (Wesley)
Wednesday, December 7
5:30 pm Pageant Rehearsal (Sanctuary)
7:00 pm Chancel Choir (Wynne)
7:00 pm Diversity & Inclusion Team (Parlor)
Thursday, December 8
2:00 pm Lighthouse Bible Study (1st Floor Conf. Room)
5:30 pm Al Anon Hope for Parents Christmas Celebration (Asbury)
Friday, December 9
8:00 am Cookie Packing (Asbury Kitchen)
4:30 p.m. Children's Cultural Program (SS Room)
6:00 pm Family Advent Craft Night (Wesley)
7:00 p.m. A.A. (Asbury)