Announcements - October 29, 2021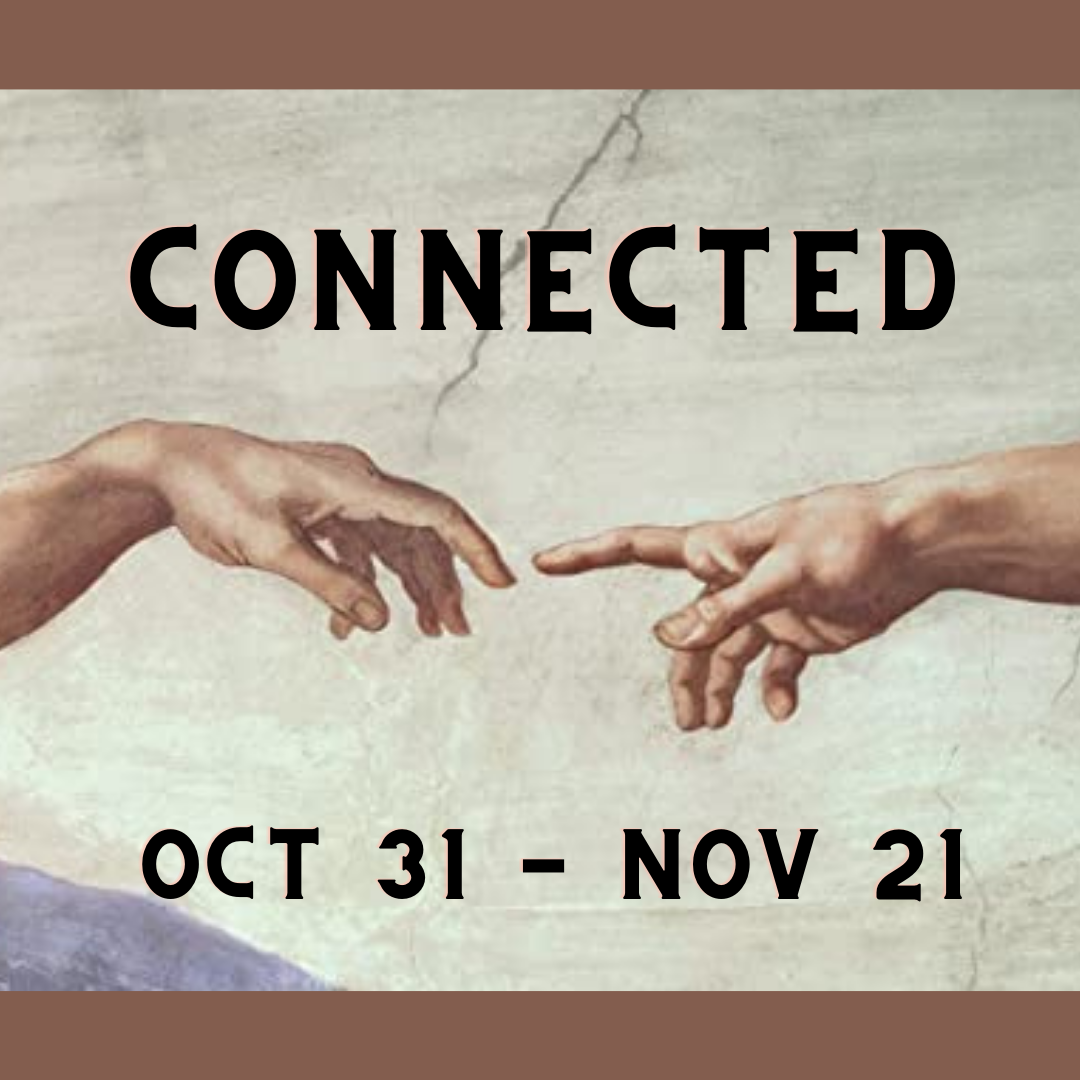 This weekend begins a new series titled "Connected"; You have two choices for your Sunday worship:
9:00 a.m. Service Sunday - Throughout building and grounds
11:00 a.m. Traditional Worship - Sanctuary
We are continuing to livestream at 11:00 a.m. on the Facebook page, YouTube, or the website. If you attend in person, we ask that you continue to wear a mask to protect our vulnerable populations.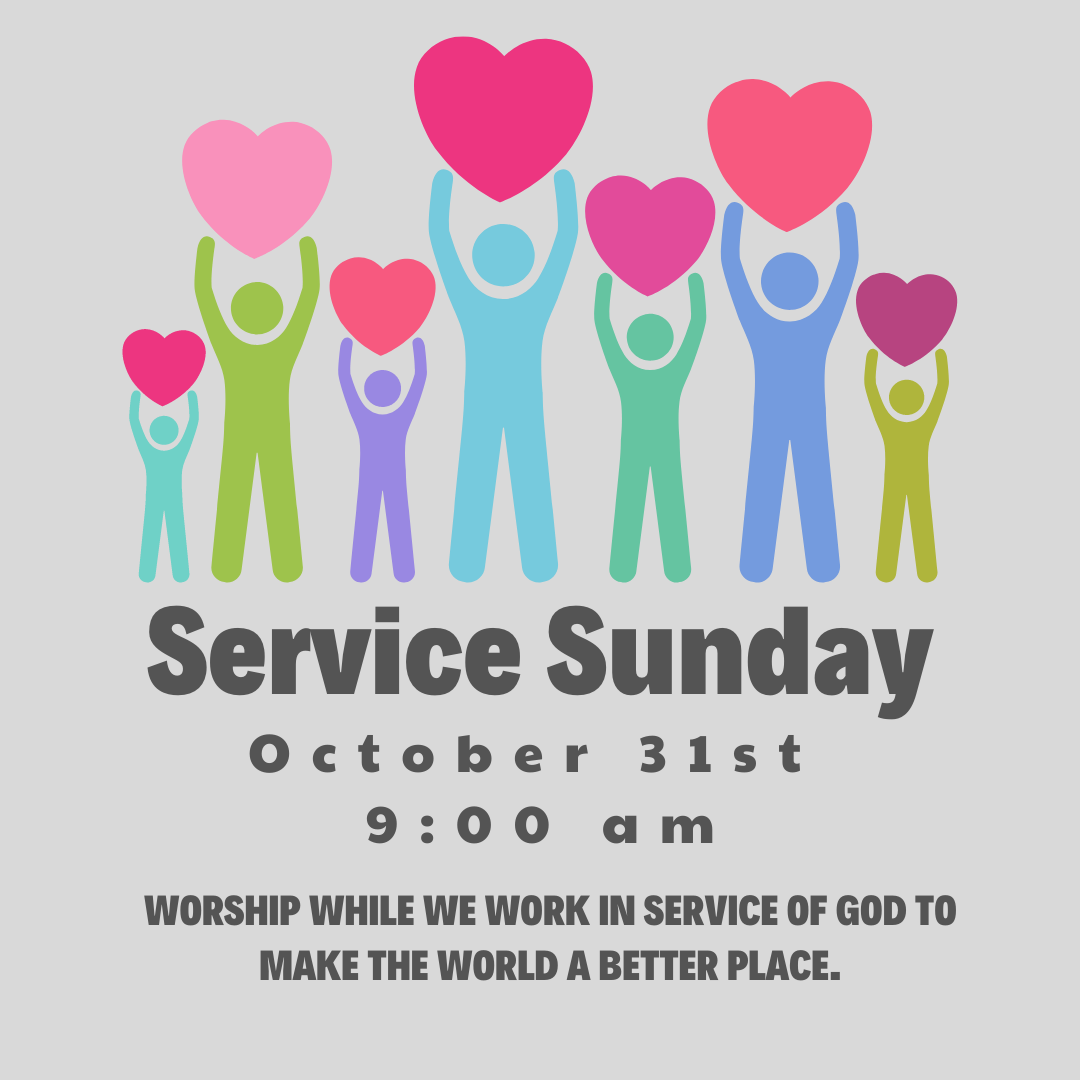 Service Sunday: On the fifth Sunday of the month, in lieu of 9:00 a.m. Casual Worship, we will be holding Service Sunday. We will be cleaning up the driveway and back parking lot as well as offering other opportunities to serve God through our work. Please bring gardening tools if you have them. Wear your red Love Your Neighbor t-shirt. If you don't have one, there are extras in Asbury Hall and in the narthex.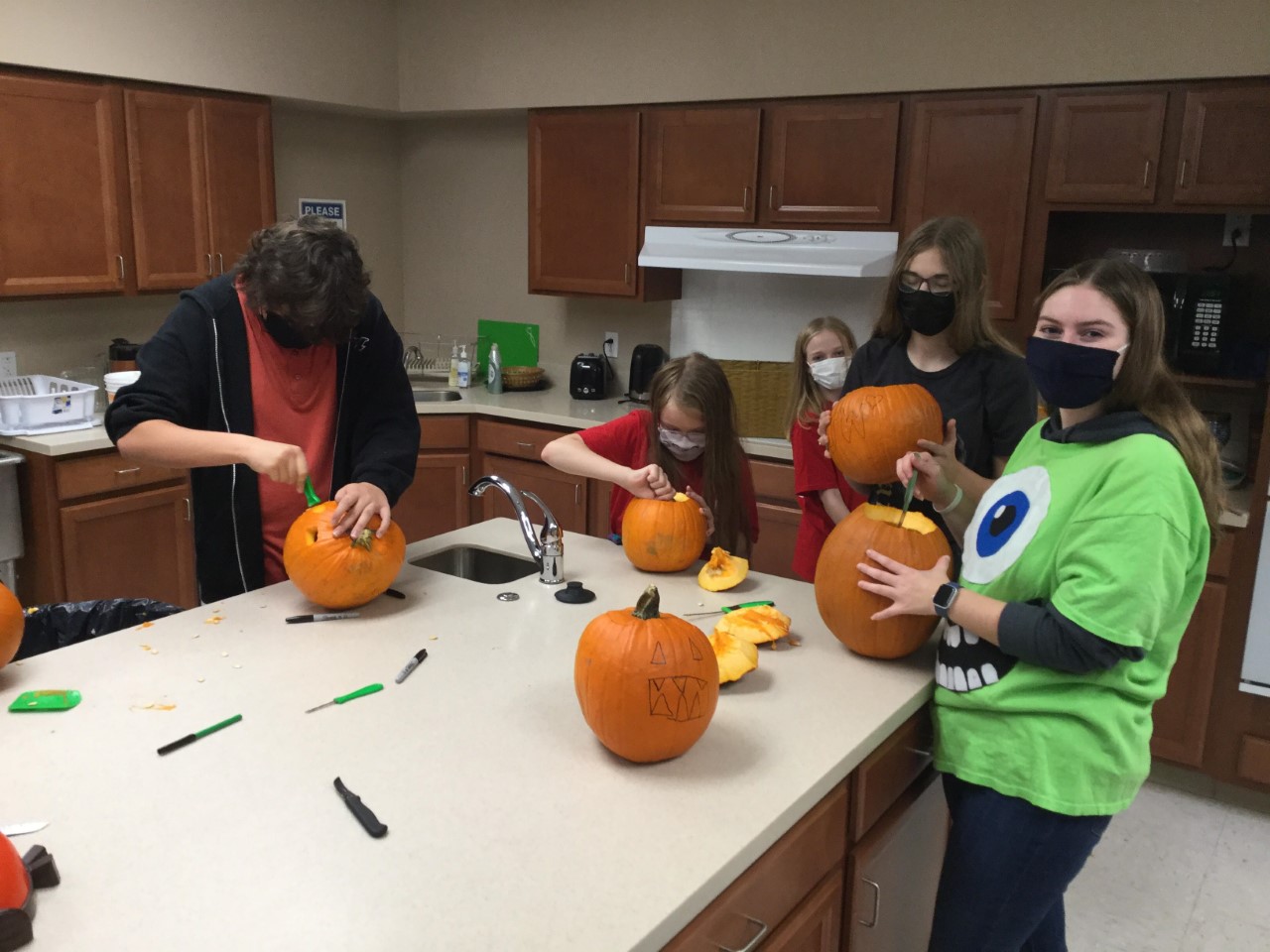 Youth News: The teens had a great time carving pumpkins and playing games at their Halloween party last Sunday night. Due to the request of the trick or treaters, we will not have Youth Group this Sunday.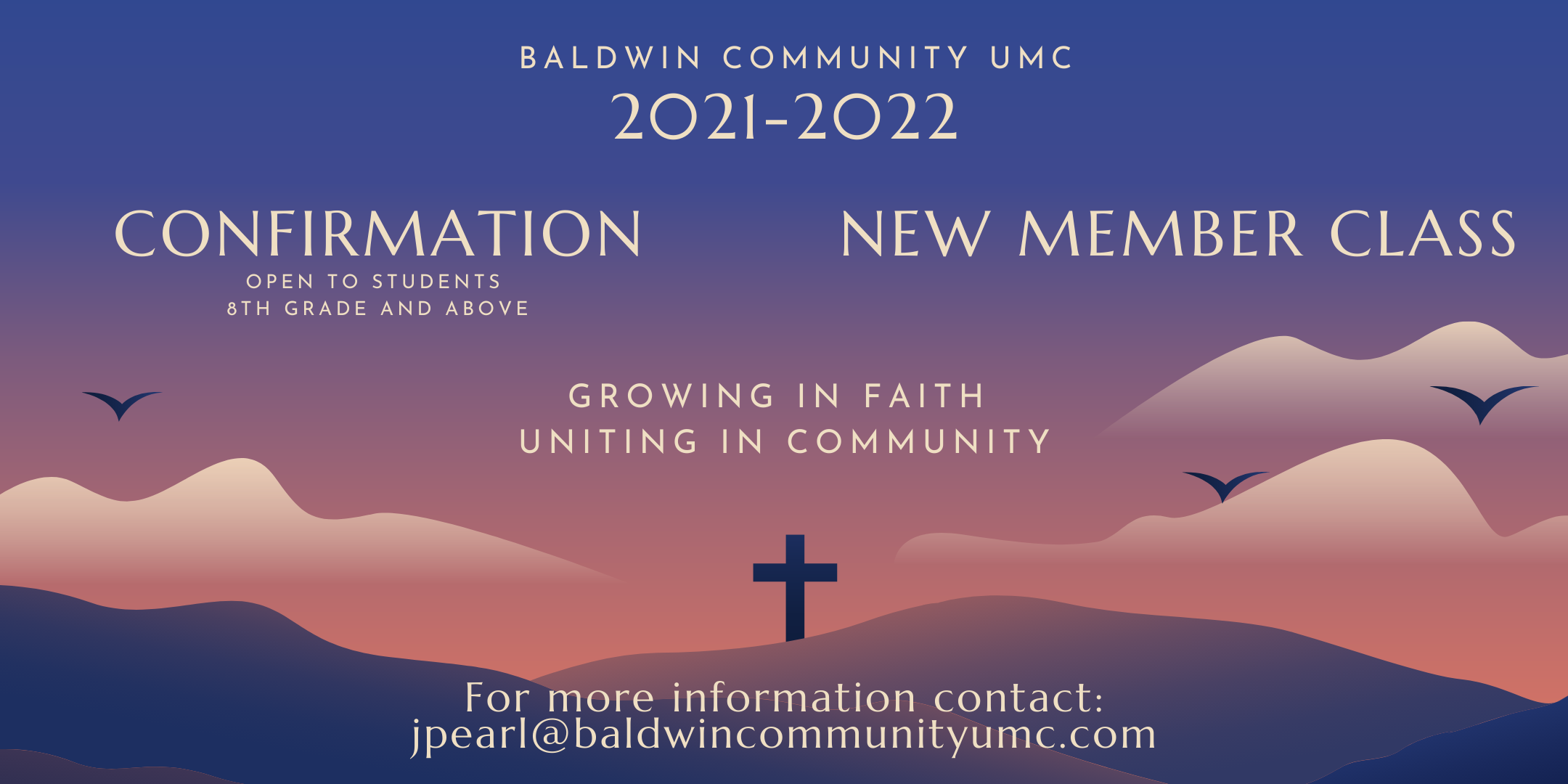 First Class Announced: The first class for Confirmation and New Members will be on Sunday, November 7th at 10:00 a.m. in the Youth Room. You will receive your reading materials and complete all necessary registration paperwork. We look forward to seeing you there!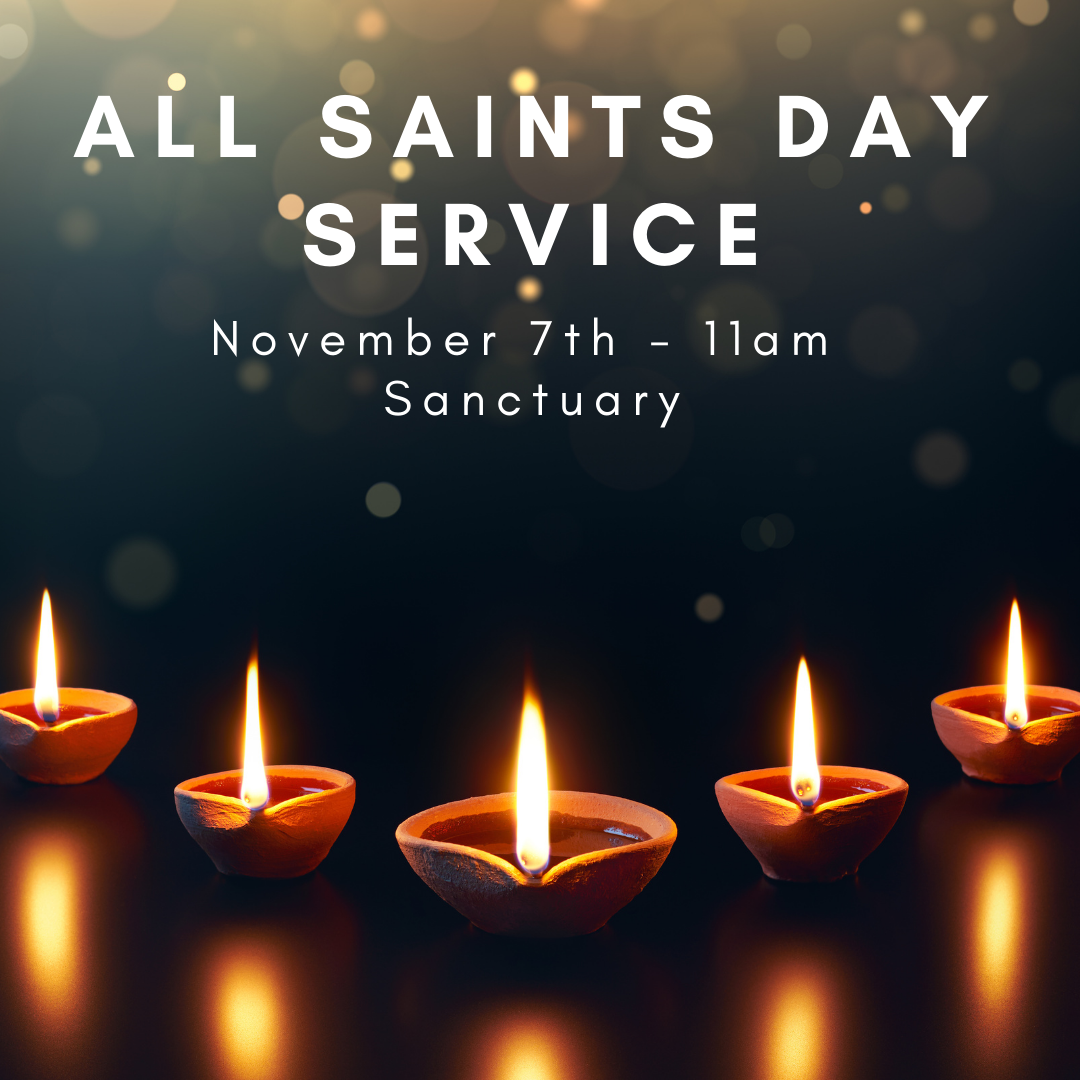 All Saints Sunday: We will be observing All Saints Day on Sunday, November 7th at 11:00 a.m. in the Sanctuary. We will be honoring the memory of the church members who passed away this year.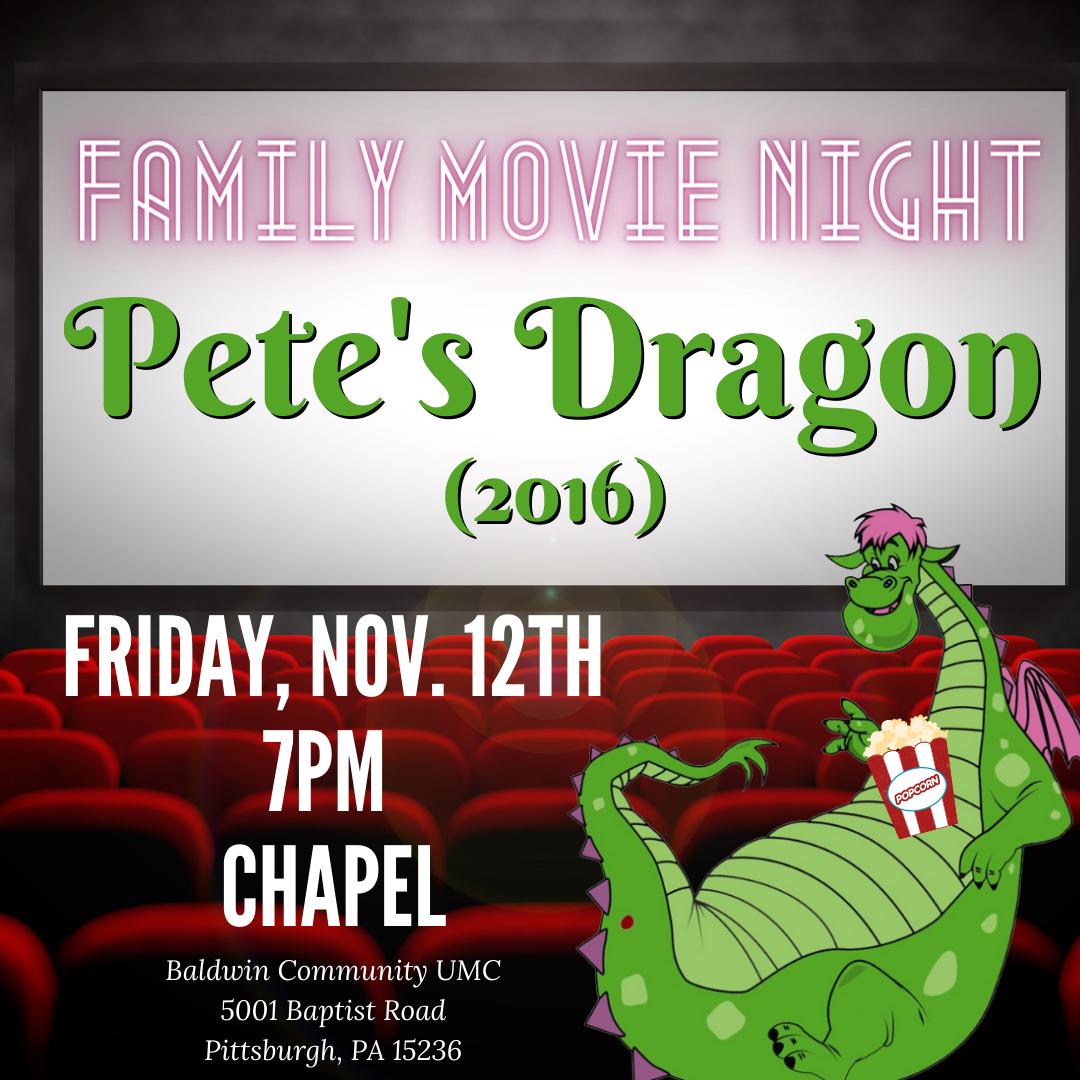 Family Movie Night: All are invited to join the fun of a family movie night on Friday, November 12th at 7:00 p.m. in the Chapel. This 2016 version of "Pete's Dragon" follows the adventures of an orphaned boy named Pete and his best friend Elliott, who happens to be a dragon.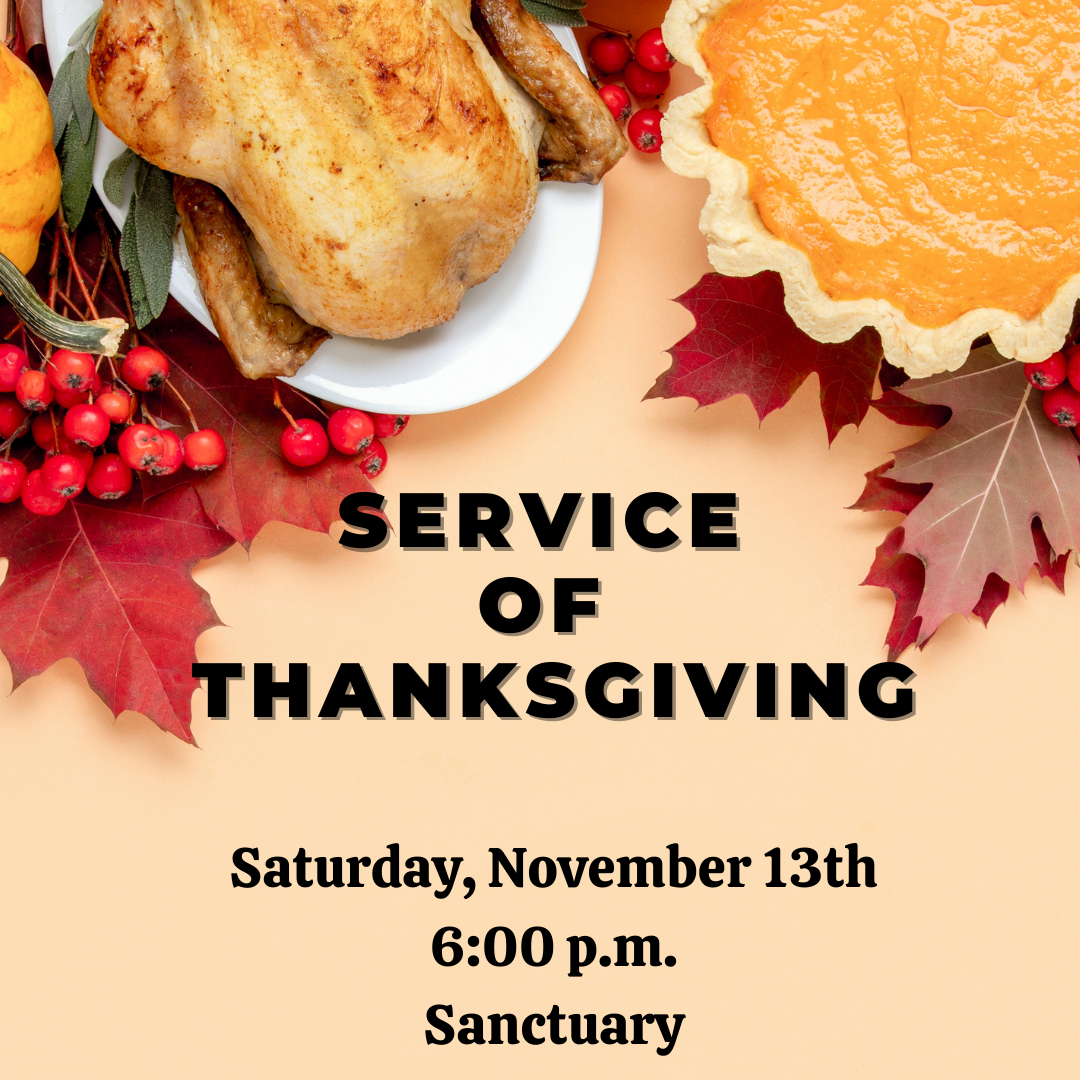 Second Saturday Stillness: We will be gathering one last time for Saturday evening worship with a Service of Thanksgiving. Join us in the Sanctuary on Saturday, November 13th at 6:00 p.m.
Advent in Narnia: As we await the promised coming of Jesus, join our Advent in Narnia adult book study, diving into this C.S. Lewis masterpiece and reflecting on biblical themes like grace, love, and sacrifice. We'll meet Sundays, starting on November 14th at 4:00 p.m. in Wynne Hall. We encourage you to procure your own copy of The Lion, the Witch, and the Wardrobe at your local library, bookstore, or online.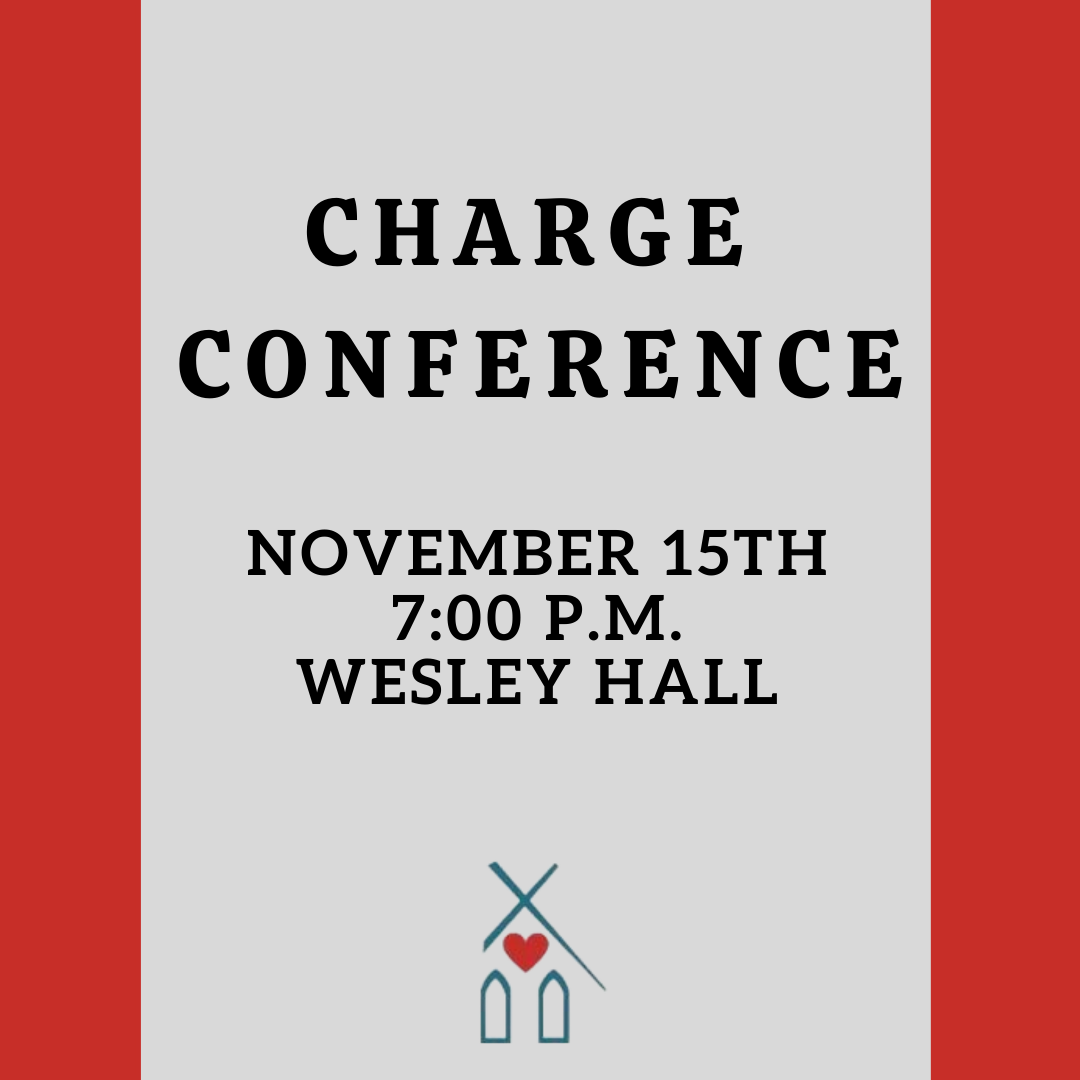 Charge Conference: Mark your calendars for Monday, November 15th at 7:00 p.m. for this year's Charge Conference which will be held in Wesley Hall.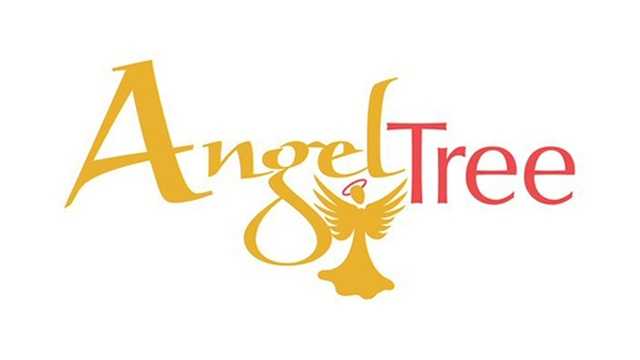 Outreach News: Baldwin Community Outreach will again be participating in the Angel Tree Ministry supporting local ministries including the Lord's Pantry, Sojourner House, and Lydia's Place. We hope to make the tags available to the congregation on November 21st and November 28th with the hopes to get the gifts returned to the church by December 5th. There will be a $25 limit on gifts. We will also be collecting various sizes of hats, gloves, and socks for these ministries and more.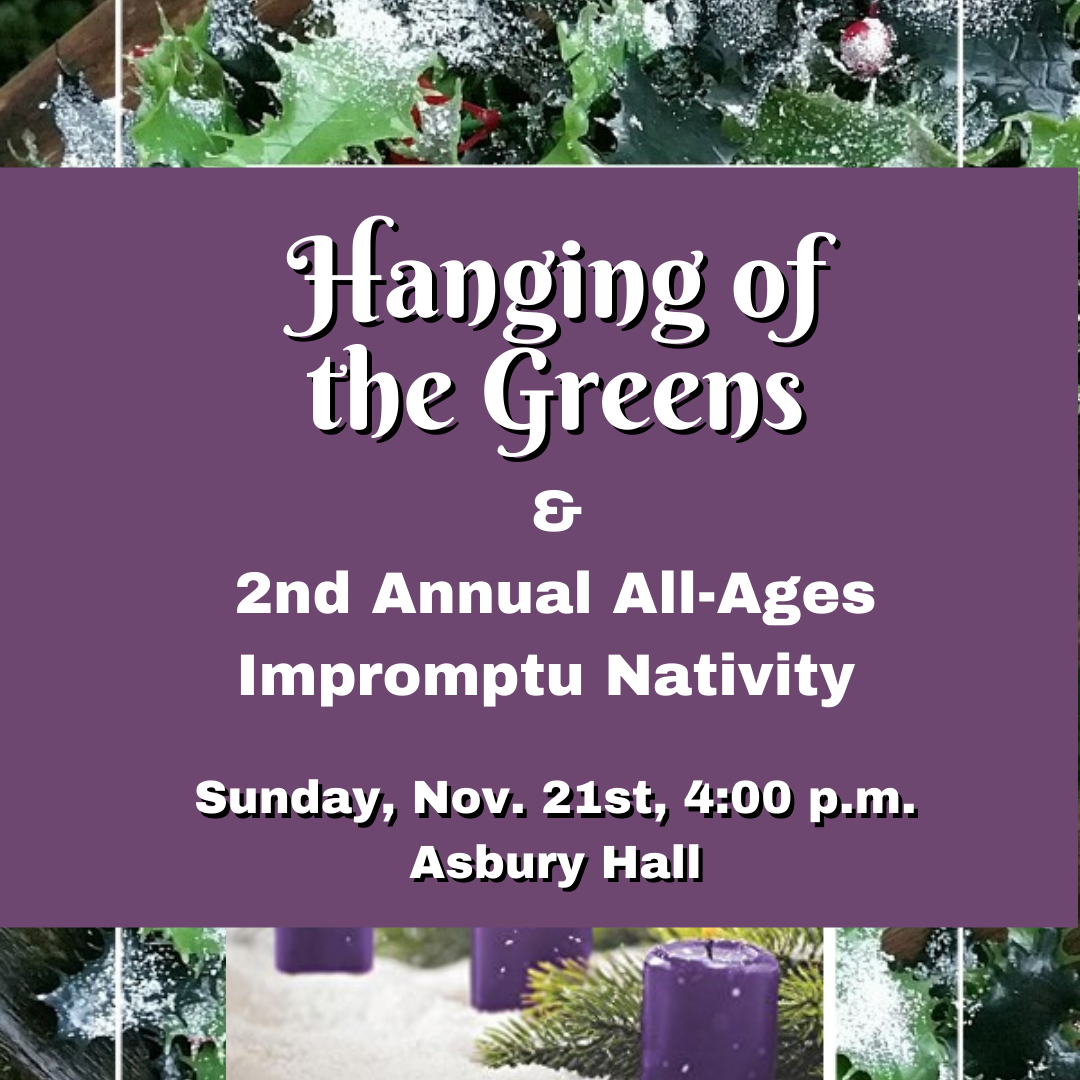 Hanging of the Greens: We are looking forward to seeing everyone at the 2nd Annual All-Ages Impromptu Nativity on Sunday, November 21st at 4:00 p.m.
Upper Room: The November/December Upper Room publication has arrived and will be in the Narthex this weekend. If you need it to be delivered to you, please let us know.
This Week at BCUMC:
Sunday, October 31
9:00 a.m. Service Sunday (throughout building and grounds)
10:00 a.m. Children's Sunday School (2nd Fl. SS Room)
11:00 a.m. Traditional Worship (Sanctuary)
8:00 p.m. Al Anon (Wesley)
Tuesday, November 2
ELECTION DAY
7:00 p.m. SPRC Meeting (1st Floor Conference Room)
Wednesday, November 3
10:00 a.m. Abigail Circle (Wesley)
6:30 p.m. BSA Eagle Valley District (Wesley)
7:00 p.m. Reconciling (Wynne)
7:30 p.m. Scouts (Asbury)
Thursday, November 4
2:00 p.m. Bible Study (Wynne)
7:00 p.m. Hope for Parents (Asbury)
Friday, November 5
Saturday, November 6
Note: The church office is open from 9:00 a.m. to 12:30 p.m. Monday - Friday.