Announcements - January 15, 2021

This weekend's worship theme begins the series "Won't You be My Neighbor." Join us on Facebook, the website, or YouTube for live streaming at 10:00 a.m. on Sunday. Feel free to use the chat threads to say "hello" to your fellow congregants. There will be several links available at the beginning of worship, including one for your weekly worship bulletin.
Be a Good Neighbor:
Visit bit.ly/BaldwinHeart for a printable copy of "Who is on your heart today?" which will serve as a visual reminder of your prayer requests.

Mark Your Calendars: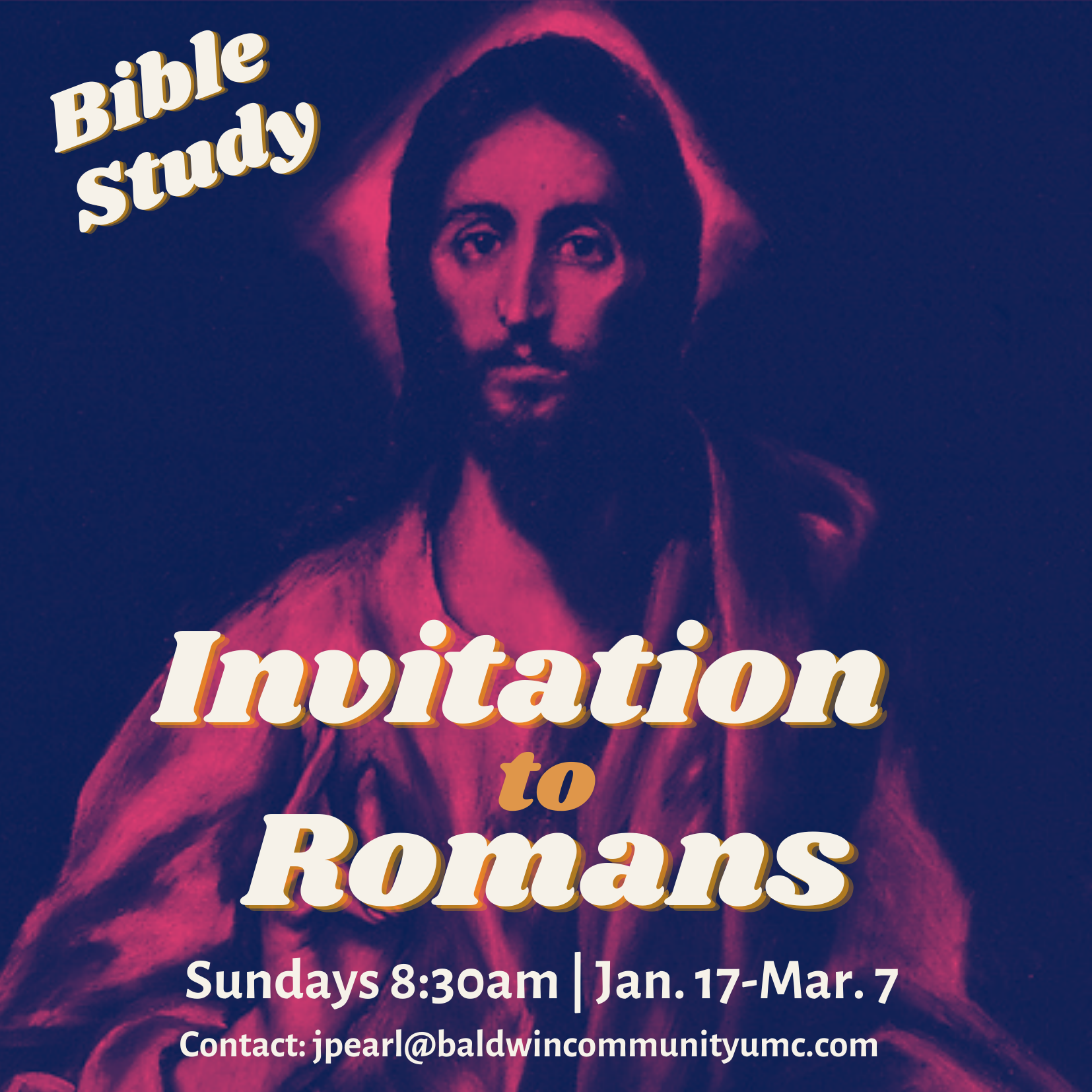 Paul's letter to the Romans is his longest and most complex—but also, at times, his most profound and powerful. Starting on January 17th, you can grab a cup of coffee and join an online weekly study of this important text. Contact Justin Pearl at for more information or to obtain the book for this study.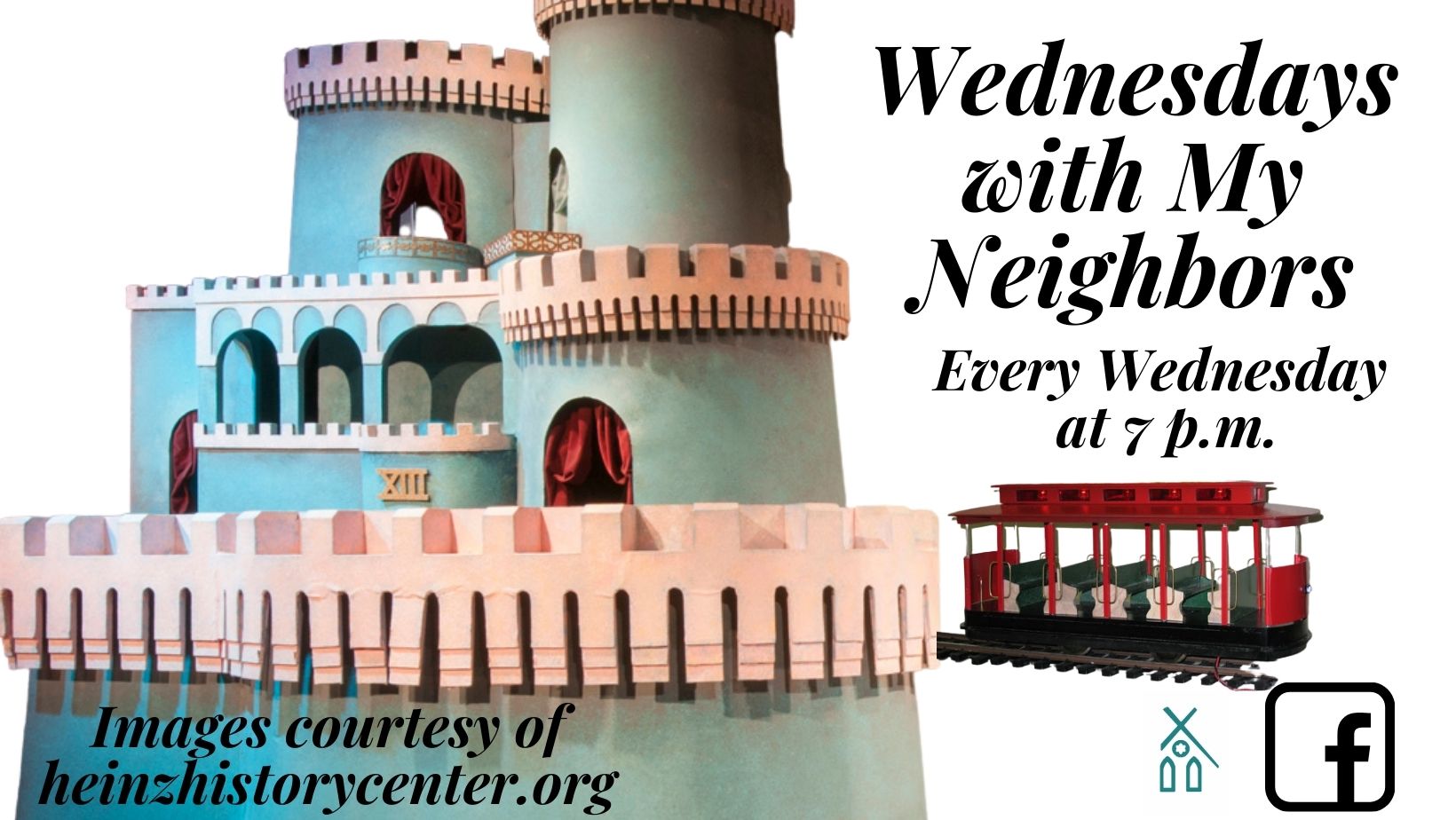 Wednesdays with My Neighbors will be on Facebook Live January 13th - February 10th at 7:00 p.m. Continuing the tradition of our midweek devotions, Pastor Pam will be reading quotes by Fred Rogers, scriptures, and offering a short time of prayer on Wednesday evenings. Because this is a live event, you do not have to answer questions or say anything. Midweek is about receiving and centering our lives in God in a quiet, meditative moment. All are welcome!

This winter, the church will be spending a few weeks celebrating the remarkable life and ministry of Fred Rogers. To highlight his unique vision for the world, we will be hosting two discipleship opportunities. On January 24th, we will be hosting an online screening of the moving documentary Won't You Be My Neighbor? On January 31st, we will be hosting an online community discussion entitled Who is my Neighbor? The conversation will feature the editors of Mr. Rogers and Philosophy, Holly and Eric Mohr. To register for the events, go to bit.ly/BCUMCRogers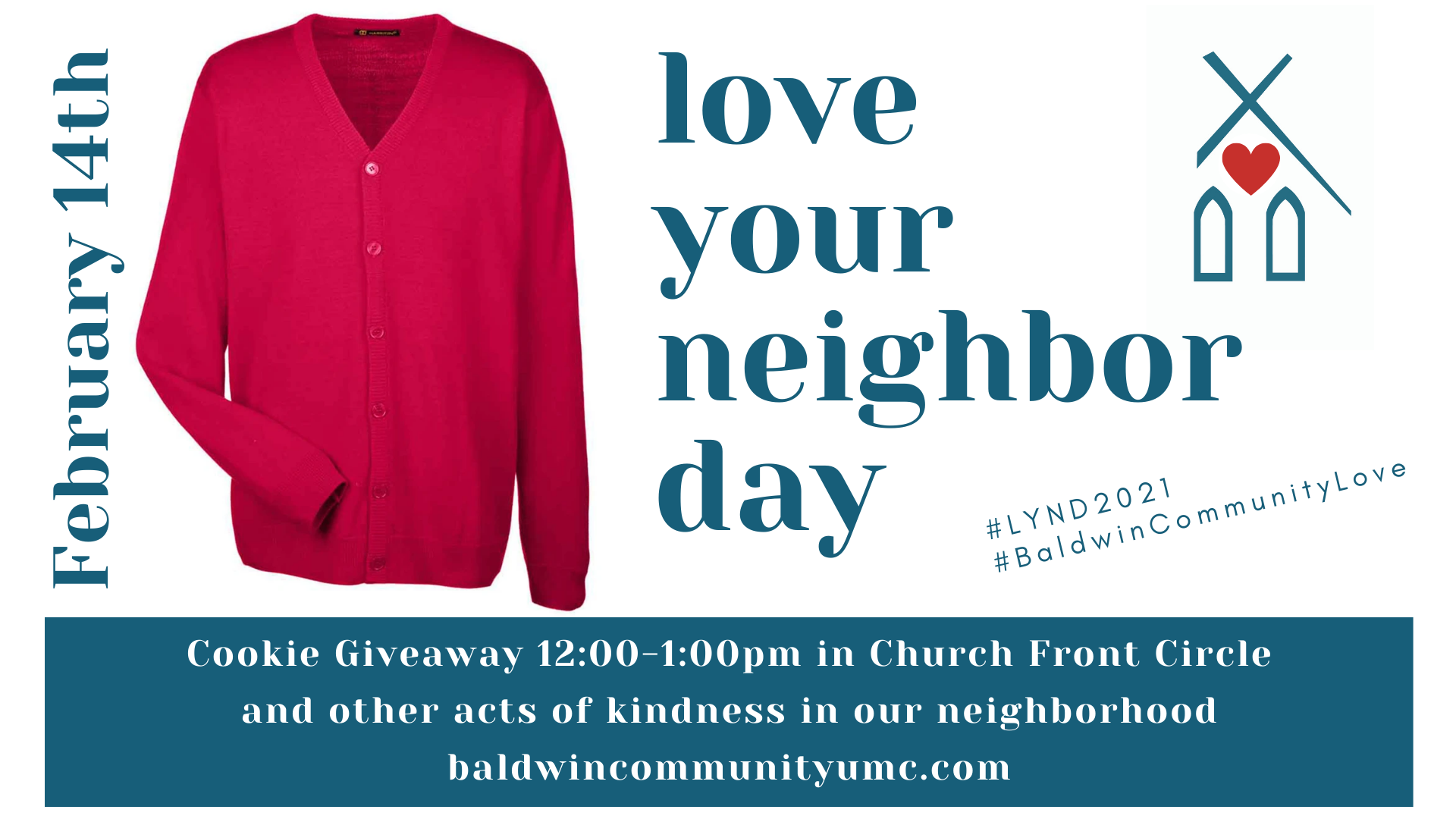 Love Your Neighbor Day will be coming up on Sunday, February 14th. There will be a cookie and coffee card giveaway in the front circle from noon to 1:00 p.m. In addition, we would like to challenge you (individually or in groups) to spread kindness in the neighborhood. There are many ways we can show love to our neighbors through service and the giving of our time and resources: Shovel snow, bake cookies, donate treats or a case of water to the police, EMS, or fire station, make valentine cards for the homebound, deliver groceries, take trash cans from the curb to the house, etc. When you spread this kindness, you are welcome to post about it using the hashtags (#LYND2021 and #BaldwinCommunityLove) and tag us.
There will be a limited number of "Love Your Neighbor" t-shirts available for pick up on January 31 and February 7 from 11:30 a.m. to 12:30 p.m. in the front circle. There will also be kindness cards available that you can pick up to give out to encourage others to keep the love going.