Children's Ministries
New Creation Science Camp will take place from June 26th - June 30th from 9:00 am - 12:30 pm. Registration is now closed. Volunteers are still needed. Visit bit.ly/NEWCREATIONHELP.
RECENT EVENTS
We loved seeing our children and youth perform in the Palm Sunday Play on April 2, 2023 and the Nativity Pageant on December 18, 2022.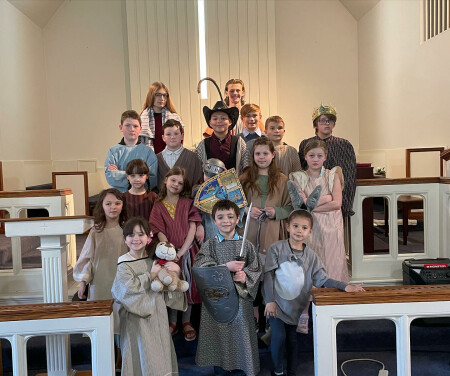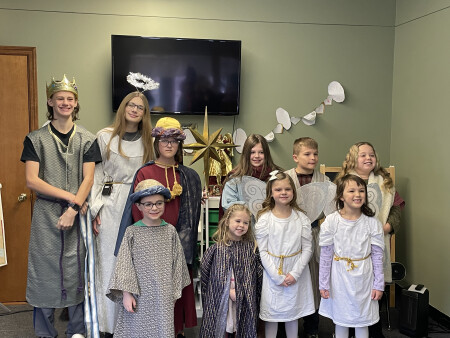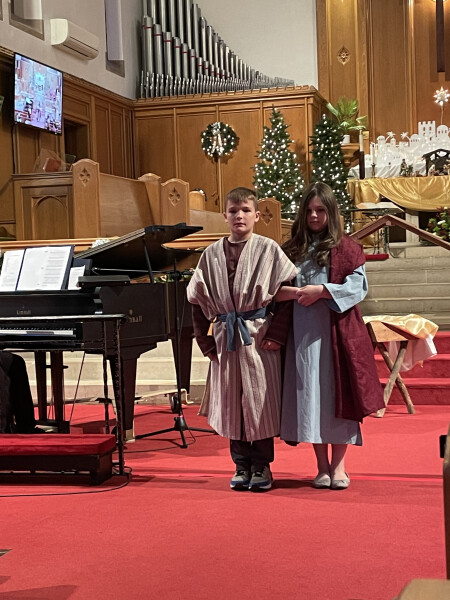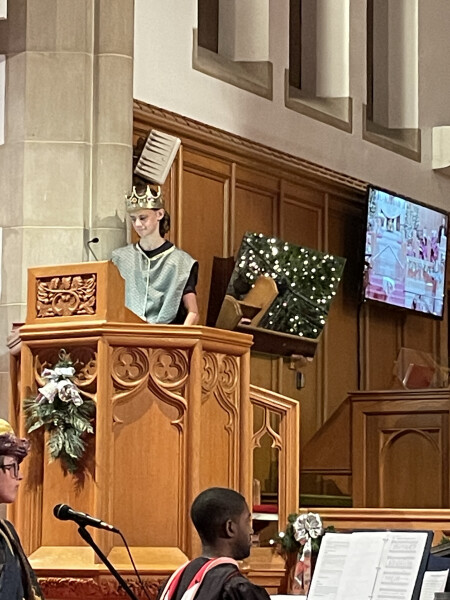 Sunday School

Students Pre-K through 5th grade are invited to join us each week at 10:00am, for our Children's Choir and Sunday School. There we sing songs, participate in Bible lessons, make crafts, and more. You can find our new Sunday School classroom on the second level. All are welcome.
For more information, contact Justin Pearl:
Sunday nursery
Our nursery is open on the 1st and 3rd Sundays from 10:00 am to 12:10 am. We are located on the 2nd level. From the Narthex entrance, turn left and go to the end of the hall then turn left. The nursery is on the left close to the rear entrance to the Chapel. We are not open during the Summer.