Youth Group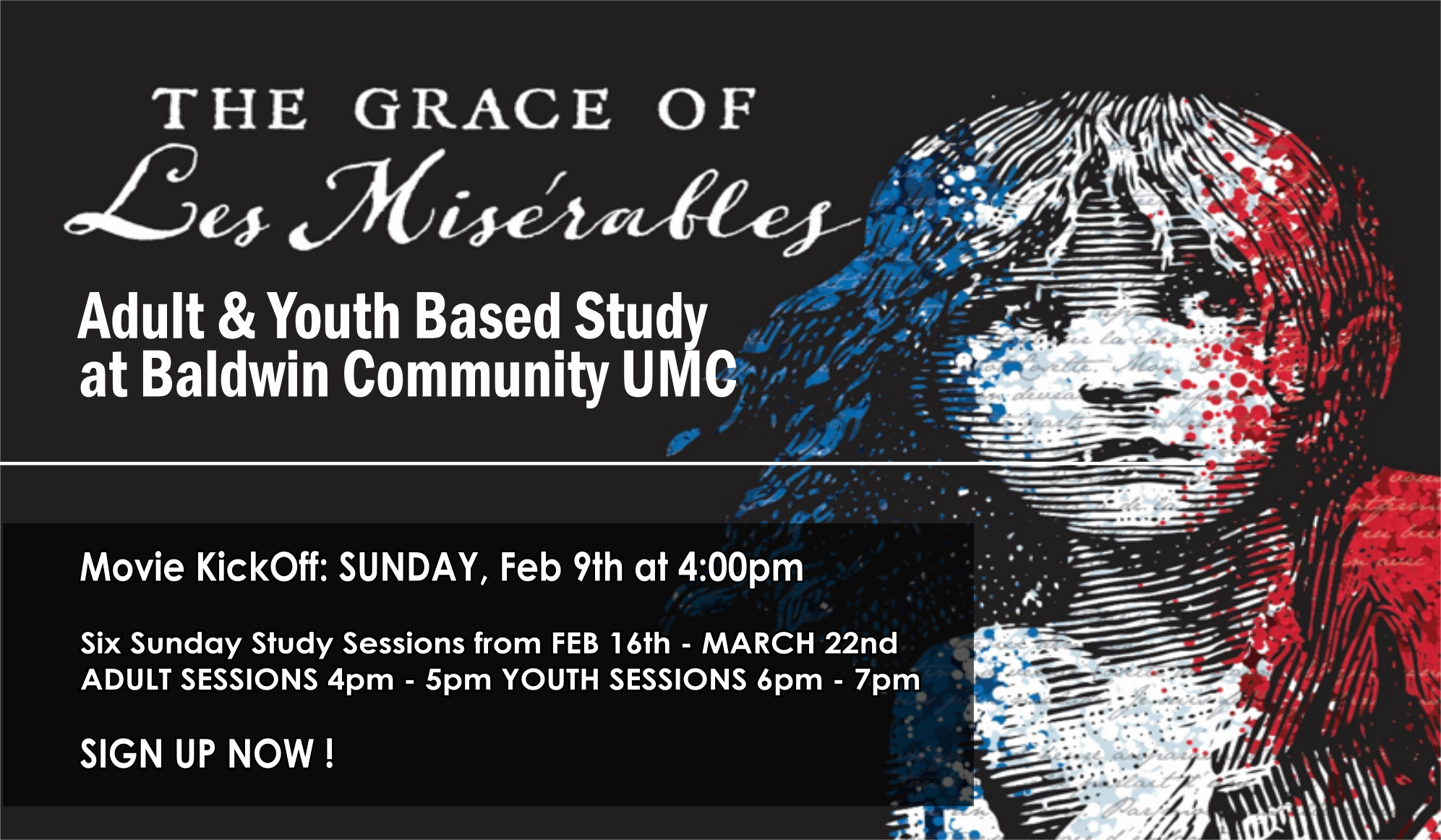 Sundays 6:00-8:00pm
Youth Group is for any student in grades 6 through 12.
Fall/Advent 2019
Trunk or Treat – Oct. 19th, 12:00-2:00pm

Come get some great Halloween treats!
Lots of fun for the whole family, including bounce house, photo booth, and more!
Location: The church parking lot.

Youth Apple Picking – Oct. 20th, 1:00-6:00pm

Location: Triple B Farms
Carpooling from the church parking lot at 1:00pm

Mission Night – Oct. 27th, 6:00-7:00pm

Come learn about the great mission work supported by Baldwin Community.
Location: Wesley Hall

First Confirmation Class – Nov. 10th, 10:45-12:15am

To register for the 2019-2020 confirmation class, contact Justin Pearl or Mike Daly
Location: Youth Room

Service Sunday: Thanksgiving Box Packing – Nov. 17th, 9:30-10:30am

Breaking out of the normal Sunday schedule, the Engage service will be supporting the food pantry by packing Thanksgiving boxes for families in the community.
Arts/crafts opportunities for children also available during this time.
Location: Wesley Hall

Jingle Jam – Nov. 24th, 5:00-8:00pm

Chili cook-off, improvised nativity, photo booth, decorating the sanctuary, and so much more. A great evening for the whole family!
Location: Asbury Hall.

Caroling and Cocoa – Dec. 7th, 5:30-7:30pm

Christmas carols, drive-through hot chocolate, and more!
Location: The church steps.

Food Pantry Breakfast – Dec. 14th, 9:00-12:00am

A great opportunity to support the Baldwin/Whitehall community!
Location: Asbury Hall.

Youth X-Mas Party! – Dec. 22nd, 6:00-8:00pm

Classic X-mas movies, food, and a $5 "White Elephant" Gift Exchange!
Location: Youth Room

Family Movie Night, Dec. 28th, 4:00-6:00pm

Breakthrough (2019)
Location: Asbury Hall.
For more information or if you have any questions, please contact Justin Pearl at or 412.882.9300 ext. 213.
Follow us on Facebook - www.facebook.com/bcumcyouthgroup