Adult Discipleship
Ongoing Small Groups:
Adult Sunday School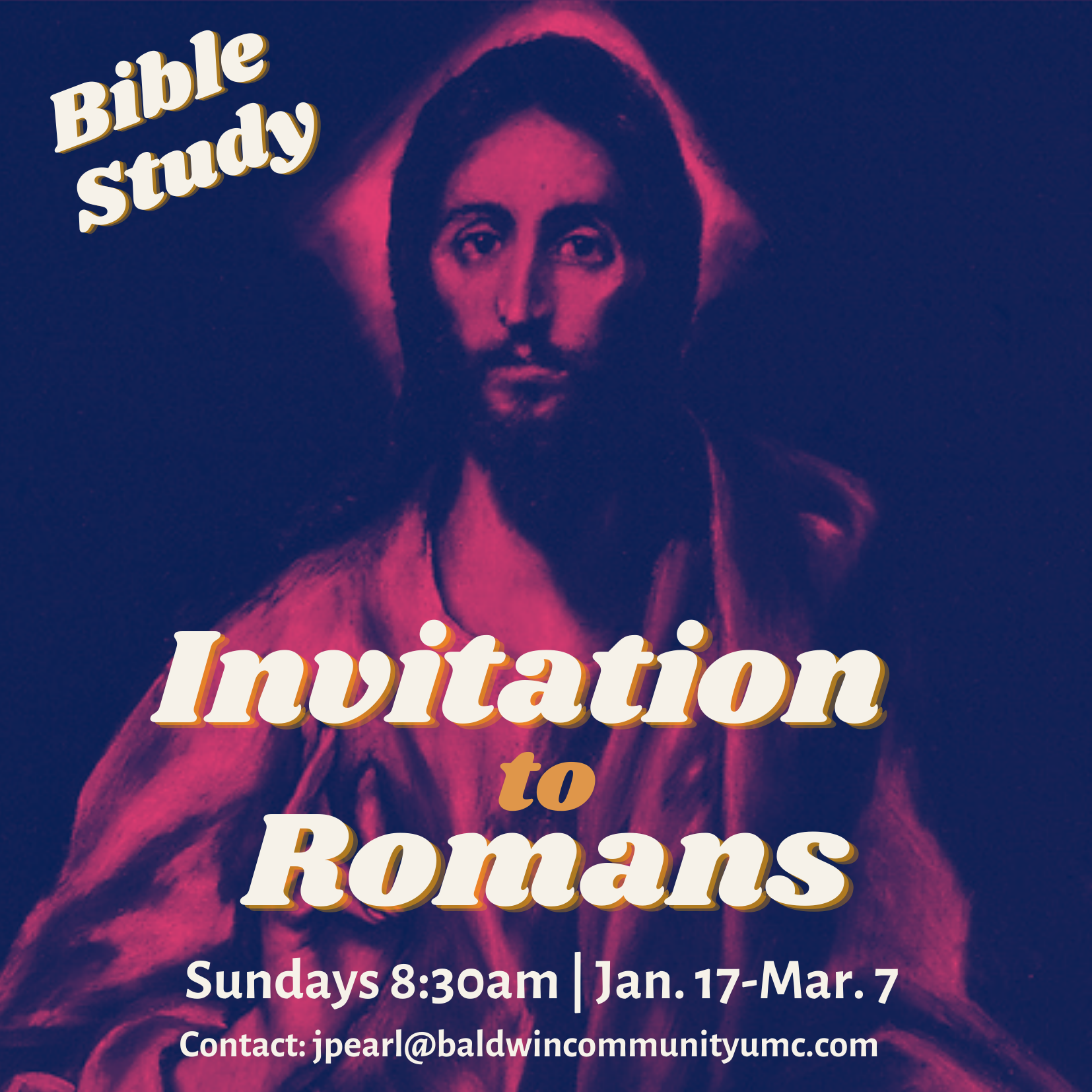 Sundays 8:30 am-9:30 pm — Online
Contact:

The book of Romans has long been considered one of the greatest masterpieces in the Bible. But it can be confusing to work through it alone. So why not work through it with your neighbors at Baldwin Community UMC?
Invitation to Romans is an 8-week study by Pamela M. Eisenbaum, that helps crack open this beautiful letter in a new and accessible way.
Sundays, 8:30am, starting Jan. 17th (online)
To register, email Justin at:
Devoted Disciples
2nd + 4th Wednesdays, 7:00pm, Online
Contact: Steven King,
Men's Group
Making your Case for Christ
Join us for our new 6 week study, designed by Lee Strobel and co-author, Mark Mittelber, Making Your Case for Christ. In his bestselling book, The Case for Christ, Lee Strobel retraced his spiritual journey from atheism to faith by showing how the evidence he obtained from experts in the field of history, archaeology, and ancient manuscript led him to the verdict that Jesus truly was the Son of God.
2nd and 4th Wednesdays, 7:00pm
Wesley Hall
Contact: Mike Daly,
Tuesday Morning Prayer Group
2nd and 4th Tuesdays, 9:30am
Wesley Hall
Contact: Becky Rohland,